The student who are willing for admission can download
application form and other importance document from the
downlord link.
The flow chart after the admission:
◆Application Procedures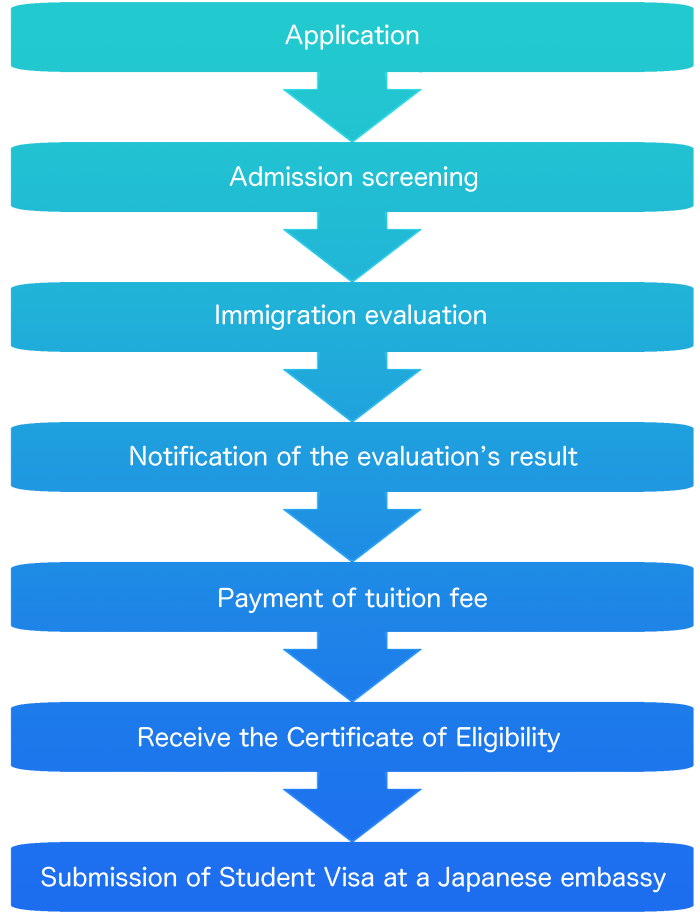 Period for Acceptance of Applications
Academic advancement 2 years:September 1 -November 30
Academic advancement 1 year 6 months:March 1 – May 31
◆Download
For those who wants to apply for Sophia International Academy, some of the necessary documents and forms are available here. For further information , please download General information for Admission documents, Also, for applying for admission, please use Application Form and Letter of Financial Sponsor form.
General Information
for Admission
(Japanese)
General Information
for Admission
(English)
Application Form
(Japanese-English)
Letter of
Financial Sponsor
(Japanese-English)
 
 
◆Required documents
(1)Passport copy
(2)Application Form
(3)Reasons for studying Japanese
(4)Diploma(original)
(5)Transcript
(6)Record of Japanese language study
(7)Employment certificate (if you have)
(8)Letter of financial sponsor
(9)Relationship certificate between applicant and sponsor
(10)6 portrait photo

※All documents must be submitted with Japanese translations.

Sophia International Academy
TEL:+81-45-341-0918 FAX:+81-45-341-0919